Minor Account is those account which is opened for children below the age of 18 years. This not only promotes saving habits in the kids but also reduces them in the financial system which in turn promotes financial education.
You can open the Minor Account in various banks including the Canara Bank which is one of the prominent Government banks in India.
In this article, we will discuss How to Open a Minor Account in Canara Bank Documents Required, Processes, etc.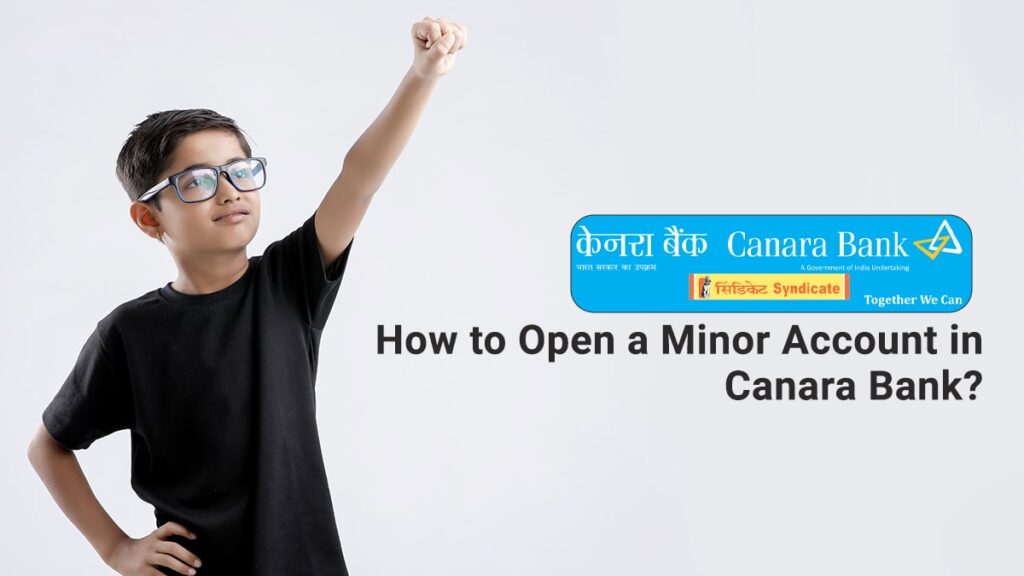 How to Open a Minor Account in Canara Bank?
The following are the step by step instructions on how to open a minor account in Canara Bank-
Visit your nearest Canara bank premises and ask the bank employee for an account opening form for Minor Account
Now, fill the form with your kid's details like name, address, parents/guardian name, etc.
After filling the form, attach all the documents mentioned below along with the initial deposit amount and submit it to the bank representative
The bank representative will review your application and forward the application
Now, you'll have to wait for at least 7 working days and your account will be opened
You'll be notified about the account opening via SMS
After opening the account, you'll receive the Canara Bank starter's kit which includes a Canara Bank debit card, Mobile Banking, Net Banking, etc.
Documents Required for Minor Account in Canara Bank
The following are the documents required for Opening Minor Account in Canara Bank-
Canara Bank Minor Account opening Application Form
Declaration / Authorization from the Parent
2 Passport size Photo
Address Proof-Electricity bill, PAN Card, Aadhaar Card, etc.
Identity Certificate-Aadhaar card, Birth certificate, Voter ID, etc.
Copy of Student ID Card or Letter from the respective Educational Institution
FAQ
Who can open Canara Bank Minor Account?
Any Indian citizen below the age of 18 years can open a minor account however, they need permission and supervision of a parent or guardian to open the Canara bank Minor Account.
How Minor Account is different from a normal Account?
Minor Account is only allowed for the minors i.e. children below the age of 18 years and a normal account is available to anyone. A minor account offers limited access to the account and requires the supervision of a parent or a guardian. A normal account comes with no restrictions and you can open the account on your own.
What is the debit card limit of a minor account in Canara bank?
The debit card limit for minor Accounts in Canara bank is Rs.5000/-
What will happen to my minor account if I cross the 18-year mark?
Your account will automatically get deactivated and you'll have to visit your nearest Canara Bank premises to convert that account to a normal savings account or withdraw the balance and close the account.
Was this post helpful?
Let us know if you liked the post. That's the only way we can improve.