Are you planning to apply for a loan? You may lose non refundable loan processing fee if loan application rejected.
Or if you are applying for credit card, make sure you have a strong chance of getting card approved, because most of the banks will not entertain your application for 3 to 6 months once your current application rejected.
Yes, you may the possibility of getting credit card or loan application accepted by just knowing your credit score.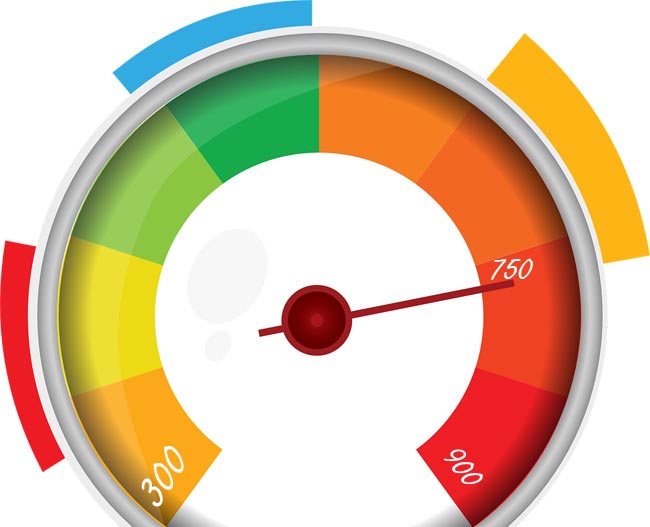 What Is Credit Score?
Credit score is a number which indicates the risk which a lender has to take while the giving a loan to a borrower. This score is totally based on the nature of your credit history. The credit score is three digit numbers ranging between 300 and 900. It is a general assumption that the credit score of 750 and above makes a person sufficiently eligible to secure a lone. Higher being the credit/CIBIL score, better are the chances for approval of the loan.
Why Credit Score Is So Important?
Credit Scores are highly important numbers in the monetary world. It is important for an investor to learn about being assured to get back his/her investments with the interest as per the schedule. If you have earlier secured a loan and the payment of the EMI had been regular in time, then your credit/CIBIL score must be 900 and the investor will not hesitate to approve or sanction the loan which you have applied for. If your payment of EMI had been irregular, your credit score shall get down depending on your previous record of payment of the EMI. Had it been consistently irregular then your credit score will fall down leading to the disapproval of your loan application.
How to Check Credit Score for Free?
Usually credit information agencies charge a nominal amount for disclosing your credit score but Reserve Bank of India (RBI) has asked to all credit information agencies to provide a free credit score once in a year from 1 January 2017. You may check different credit information  agencies websites for free score. (Check https://www.cibil.com/freecibilscore for checking free credit score at CIBIL website).

How to Enhance Your Credit Score
There are several effective methods for improving one's credit score. They are:
You must understand the scoring pattern and you should keep your credit balance low
Your credit card must be clean and you pay all your bills on time every time
You should not make inaccurate appeals
You should use your oldest credit card to secure a loan and open new credit only when it is necessary
The payments of monthly instalments should be equated
The credit limits of your credit card being enhanced.
Credit Score Needed for Personal Loan
The minimum credit score for a personal loan would generally be 750. Any score above 750 makes the person creditworthy and the application process proceeds hassle free.
Credit Score Needed for Housing Loan
For a housing loan the minimum required credit score has been set at 620. However, the lowest credit score for buying a house is 580.
Credit Score Needed for Investment in Car(s)
The average credit score required to buy a new car is 714 where the average credit score required for a used car is 655.