NRIs are those individuals who are living and working outside of India but are still a citizen of India. To facilitate their financials, various banks provide NRI Bank accounts which are specifically designed to cater to the NRIs.
India has the largest diaspora of individuals living outside of India. According to World Bank, around 18 million individual lives outside of India.
Canara bank also provides NRI accounts using which NRIs can operate their account. In this article, we will discuss how to open an NRI account in Canara Bank, Documents Required, process, etc.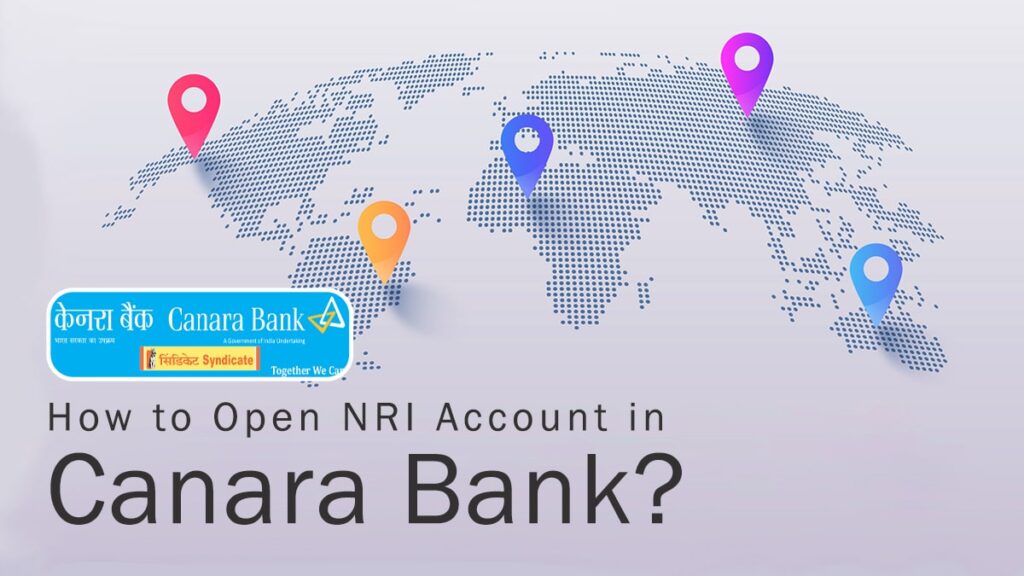 How to Open NRI Account in Canara Bank?
You can follow these steps to open your NRI Account in Canara bank-
Visit your nearest Canara Bank Premises and ask the bank representative for an account opening for the NRI account
The bank representative will provide you with the account opening form which you'll have to fill with details like name, address, Aadhar card, PAN card details, etc.
After filling in the details, you'll have to attach the documents mentioned below along with the initial deposit amount
Now, submit the form with documents and amount to the bank representative
The bank representative will process your request and convey you about the status and forward the request further
After successful processing of the request, your account will be created and you'll be notified about that
Now, within 7 working days, you'll also receive the Canara Bank starter's kit with a Debit card, Cheque book, etc.
You can start using them after activation like Mobile Banking activation, net banking activation, and Debit card activation
Documents Required for NRI Account in Canara Bank?
The following are the documents required for opening an account in Canara Bank-
ID Proof – Photocopy of Valid Passport
ID Proof – Copy of Permanent Account Number (PAN)/ Form 60 (in absence of PAN)
Proof of NRI Status – Copy of valid visa/ work permit / Overseas Resident Card
Address Proof – Utility Bill, Credit Card bill, etc.
Latest Passport size Photograph
Initial deposit payment cheque/ draft from your account
Note- The documents and xerox copies listed above are required to be attested by the authorized officials of overseas branches of the Bank, branches of overseas banks with whom Indian banks have tie-ups, Notary Public abroad, Court Magistrate, Judge, or Indian Embassy/Consulate General of the country of residence.
FAQ
What are the features of the NRI Account which make it different from a normal savings account?
NRI Account allows the Indian citizen to deposit the funds in foreign currency and facilitates the fund transfer into India. You also have an option to convert the foreign currency to the Indian rupee and then deposit that into the account. These kinds of facilities and options are not available in a normal savings account.  
Can a foreign citizen of Indian origin open an NRI account in Canara Bank?
No, NRI accounts are specifically designed for Indians living outside of India. Foreign citizens who want to open an account with Indian Bank will have to open other types of accounts.
What is the deposit currency in the NRI Account?
The deposit current in the NRI Account can be the foreign currency of the country you are residing in, however, certain NRI accounts also hold the currency in Indian Rupees like the NRO account.
What is the minimum balance in the Canara Bank NRI account?
The minimum maintenance balance for Canara Bank NRI Account is Rs. 1 Lakhs/- or any equivalent foreign currency.