Mobile Banking is an important feature that every bank offers. Digital Banking has grown rapidly in India especially after new Fintech startups have been introduced.
Canara Bank is a prominent Government bank that offers digital banking services to its account holders. If you are an existing account holder of Canara Bank, then this article is for you.
In this article, we will discuss how to activate mobile banking in Canara Bank, Register, Process, etc.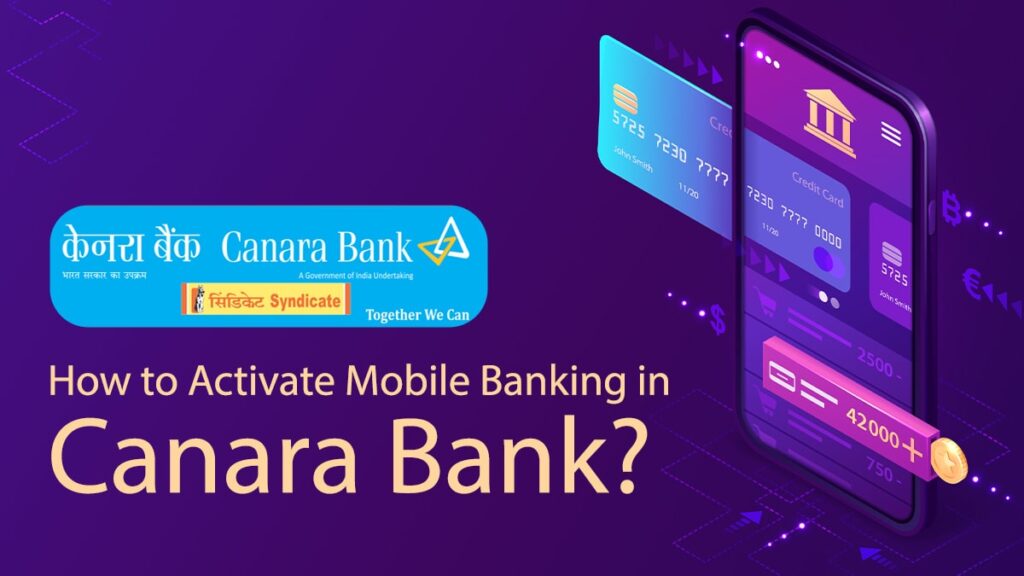 How to Register for Mobile Banking in Canara Bank?
To get started with mobile banking, you'll have to enable your digital banking services for your account, and for that, you'll have to register yourself first. You can follow these steps to get yourself registered for Mobile Banking in Canara Bank–
Visit your nearest Canara Bank premises and ask the bank representative for a mobile banking activation form
Now, fill the form with your details like name, account number, address, etc. you'll have to make sure you tick all the banking services including mobile banking and internet banking for enabling them
Now, submit the form to the bank representative also, attach any of your Identification documents like Aadhar card, PAN card
After submission, your request will be reviewed and processed
After successful registration of your account for digital banking, you'll receive login credentials via post using which you can further activate your mobile banking or internet banking
How to Activate Mobile Banking in Canara Bank?
You can follow these steps to activate your mobile banking app in Canara Bank-
Download and install the Canara bank mobile banking app called CANDI Mobile app
Now, open the app and select the language of the app to begin the registration process
Enter your mobile number which is registered with the bank followed by clicking on the Next button
An SMS will be sent from your registered mobile number for the verification of the mobile number
After successful verification, you'll have to create your UserID and check for the availability of the user ID
After creating the User ID, you'll have to set up your login PIN and click on the submit button
After setting up your MPIN, you'll be prompted with the ATM card details which you'll have to enter in the given field
After entering the details, an OTP will be sent to your registered mobile number which you'll have to enter in the given field
After entering the OTP, you'll be redirected to the transaction password creation section where you'll have to create your password
After creating the transaction password, your mobile banking app is ready and you can now use the Canara Bank mobile banking app easily
FAQ
Can I reset my MPIN if I forgot them?
If you've forgotten your MPIN, then you can easily reset your MPIN by clicking on the forgot MPIN button in the login section followed by providing your ATM card details and resetting your MPIN to new.
Is there any option for deactivating the Canara Bank Mobile Banking app?
Yes, you can deactivate your Mobile banking app by navigating to the setting section followed by clicking on the de-registration button.
Is it necessary to have access to the Registered Mobile Number?
Yes, you need to have an access to the Register Mobile Number. Any other number would not work and you cannot access your account without the registered mobile number. If you do not have access to that number, then you'll have to visit your bank branch and change your registered mobile number.