Health Insurance is a contract that covers an individual with a shield of protection. This protection became useful when the individual experience some medical condition or accident. Health Insurance is essential as the healthcare system is grown extensively costly and the bearing that cost for a middle-class man can be very challenging and sometimes can even cost a life. This can be avoided by using the insurance plan that covers the individual by taking a premium.
Why Health Insurance Plan?
There are a lot of benefits of having a health insurance plan which are as follows-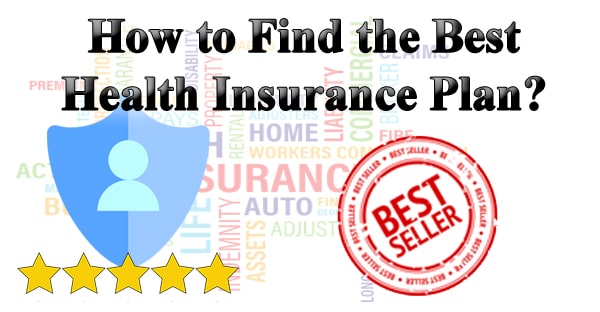 Provides the individual with financial security in the time of hospitalization
Provides the family with Sum Assured if the individual sudden demises
Premium is less and the cover is comparatively good
Claims are less likely to get rejected under the genuine condition
 Medicine, Hospitalization, any test will be covered under the insurance
A Health Insurance Card in most cases will be provided that can be used instead of paying the bills
Insurance Cover Amount
Always chose the insurance that provides the most coverage amount. The healthcare system is very costly and can dig a big hole in a person's pocket. So, the maximum the cover is the minimum amount you will have to pay.
Compare Premiums
Premium amount is the amount that you have to pay for keeping the insurance in force. The premiums amount has to be compared and a full evaluation of the premium amount along with the Sum Assured has to be concluded.
Read the Policy Documents
Reading the Policy Document before buying the insurance will help you in deciding and evaluating the whole policy fully. The documents are available on the online portals of the insurance providers.
Consider the Exclusions
Exclusions are those incidents when the policy cover can be denied by the insurance provider. The events like suicide or cancer can be some events that can result in rejection of the insurance claim. Reading the policy document will help you in avoiding this.
High Claim Settlement Ratio
Claim Settlement Ratio is an index provided by the IRDA. IRDA stands for Insurance Regulatory and Development Authority of India which governs all the insurance providing company. Every year IRDA releases the Claim Settlement Ratio of the top insurance player which tells who has approved the largest claims for that year. Usually, LIC of India always comes at the top with over 95% of claim settled. This is the primary reason for people trusting the LIC and the popularity of LIC amount the people seeking insurance.