HDFC Bank is a major private sector bank of India. It is also the largest private sector lender by assets and market capitalization. With its headquarters in Mumbai, the bank was founded in 1994. The bank has over 5000+ branches and the force of more than 1 Lakh employees.
HDFC Bank facilitates the best in the industry for the convenience of its consumers. One of its services is the Debit Card. But what if your HDFC Debit Card goes missing? Here are three ways to block your HDFC card in such situations.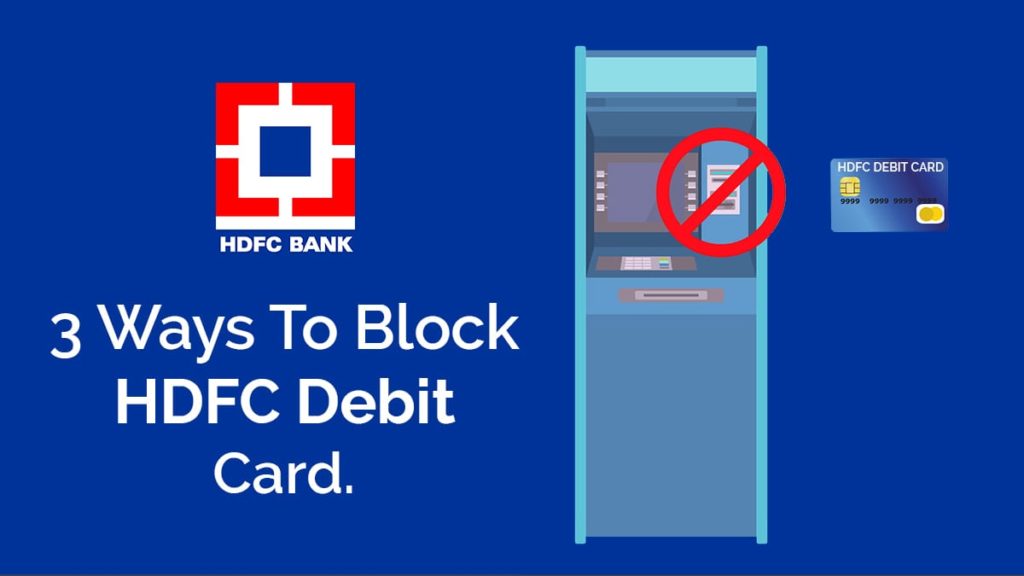 Block debit card with net banking
One of the convenient and quickest way to block your HDFC Bank Debit Card is by visiting the bank's official website. Here's how you can use HDFC Bank's net banking portal:
Step 1. Log Into the HDFC net banking portal at netbanking.hdfcbank.com.
Step 2. Select the Cards options from the top menu.
Step 3. Select the Request option from the left under Debit Cards.
Step 4. Choose the option Debit Card Hotlisting.
Step 4. Choose the Debit Card which you want to hotlist and also provide the reason. After that Confirm your action.
*Note down the reference number if given.
Through customer care number
One of the most convenient ways is to call on HDFC Telebanking number. You need to provide all the information related to the account and debit card which will be asked by the customer care representative. So keep them handy in advance.
Call on the number given in the list on the following website. https://www.hdfcbank.com/personal/need-help/customer-care
Search the number for your location.
By visiting the HDFC branch
You can visit your nearest HDFC Bank branch to block the lost or stolen Debit Card. You need to fill an application form for card hotlist of your card.
It is advised to try the first two services first. Going to the branch for the hotlisting debit card can be time-consuming and limited to the bank's timings. Also, you cannot visit HDFC Bank at night.
Final words
It is highly recommended to block your debit card as soon as possible. Debit Card can be used for unauthorized activities if a suspect with wrong intentions got his hands on it. To prevent yourself from any legal issue and to keep the fraudsters away, the primary thing to do is block your HDFC Bank Debit Card as soon as you acknowledge the loss.
Was this post helpful?
Let us know if you liked the post. That's the only way we can improve.