Many people who have an SBI account use ATM or update passbook to check account balance and get the details of their account balance and transaction done. Some use a bank account statement form to get the transaction details and balance inquiry.
SBI being the best bank service provider provides their customer with a variety of options to check their account balance. Among these services, the SBI Missed call Number is the most used balance check method. In this article, you can find SBI missed call Number as well as other popular methods to check SBI bank account balance.
SBI Missed Call Number
SBI Missed Call Number is free to use service provided by the State Bank of India for the customer convenience. This number can be used to check SBI account balance by giving a missed call and get SMS notification on your registered mobile number with your bank balance details.
You can use the service by giving a Missed call on the SBI Missed Call Number-09223766666. Your call will get disconnected after a few rings followed by an SMS with the updated account balance. Please note this service could be availed only by the mobile number registered with the SBI account. You can use the below-mentioned method to register your mobile Number.
How to Register your Mobile Number with SBI?
It is mandatory for the customers to register their mobile number with the bank as per the RBI guidelines. At the time of opening the account, it is mandatory to mention the mobile number in the account opening form. However, you have to activate the missed call balance service on your mobile number by sending an SMS "REG<space>Account Number" to 9223440000, if not registered yet.
State Bank of India is India's largest public sector commercial bank. The foundation of SBI was laid over two centuries ago when the Bank of Calcutta, Bank of Madras and Bank of Bombay was merged to form "Imperial Bank of India" which was named State Bank of India in 1955. The success of SBI in completing the needs of their customer lies in their desire to change and improve in the use of the new age technology. SBI provides one of the best customer experience by the use of many different ways.
Apart from the SBI missed call number, you can also use the following other methods to check your account balance:
SBI SMS Banking
SBI Net Banking
SBI Mobile App

SBI Anywhere
SBI Quick
SBI Anywhere Saral (SBI m Passbook)

BHIM UPI App
SBI SMS Banking
SBI provides an SMS Service called Simply SMS that can be used to find the various details related to your bank account. You can check Account balance, Mini-statement, block your card and much more. For using this service you have to follow the format as mentioned in the table below to the SBI SMS Banking Number- 09223488888 or 5676791.
Here "XXXX" is the last four digit of SBI CARD
Services Offered
Syntax
Balance inquiry
BAL XXXX
Available credit and cash limit
AVAIL XXXX
Block your lost or stolen card
BLOCK XXXX
Last payment status
PAYMENT XXXX
Reward point summary
REWARD XXXX
Subscribe to e-statement
ESTMT XXXX
Request for duplicate statement
DSTMT XXXX MM
(Statement Month in MM)
SBI Mobile Banking
SBI provides a variety of banking apps for different purposes but the common things which all of these apps provide are SBI account balance check. These bank apps are available to download for free. You are require the login details for using the apps that can be obtained by registering with the bank branch.
The following are the different banking apps that SBI launched to provide the customer with a different facility-
SBI Anywhere App
SBI Anywhere Personal
SBI Anywhere Personal is a mobile app that can be used to check the account balance. The app is available both in Hindi as well as English to facilitate all user. This app is only for savings account.
SBI Anywhere Corporate
SBI Anywhere Corporate is an app used for corporate accounts. The app can be used to find the account balance as well as a mini statement of the transaction made.
SBI Quick App
SBI Quick Mobile App is free and can be downloaded from the app store app. This app does not require any internet connection it works on via SMS or SBI missed call number. You have to register your mobile number with the SBI Bank branch to avail this service.
SBI Net Banking
SBI through their internet services provides a net banking facility with many other features which make the banking easy and faster for the customers. You can check SBI Account balance by logging into SBI Net Banking. To use this service you have to register your account for Net Banking. For registering your account you need to contact the bank branch and fill the net banking form available at the customer counter. Then you will be provided by the net banking login details that can be used to log in to the onlinesbi.com.
Check SBI Account Balance by ATM
If you have SBI Bank ATM Card with you then you can use this card to find the bank balance of the account. ATM Machines provides free balance check facilities that can be used on any of the bank's ATM Machine regardless of the ATM Machine owning by the bank. You can follow these steps to find the bank balance using the ATM Machine-
Insert your ATM card into an ATM
Type in your 4 digit PIN
Select the option to view your balance
You can print the receipt for the same.
If you are using SBI Debit Card for the first time, you can Generate SBI ATM Pin at SBI ATM and then check the account balance at any bank ATM.
BHIM UPI App
BHIM UPI is an app developed by National Payment Corporation of India (NPCI) and launched on in December 2018 by Sri Narendra Modi at Digi Dhan mela at Talkatora Stadium in New Delhi. The main Purpose of the app is to provide a Unified Payment Interface that can be used by everyone who has a phone in his hand. It even works on a Feature Phone with the use of USSD codes. To check your bank account balances with BHIM UPI App follow these steps-
Log in to your BHIM UPI app using your 4-Digit passcode
Click on the "Bank Account" tab
Then Click on the Request Balance tab
Re-enter your Passcode
Account Balance is displayed
Apart from the BHIM UPI, you can also use the SBI BHIM UPI app that is also available for free to download.
SBI Passbook Update
Last but not the least method to check SBI account balance is to update SBI passbook. SBI provides a passbook to customer with every account that customer can get printed from SBI branch to keep transaction record. In fact SBI has installed passbook printing machines at many branches.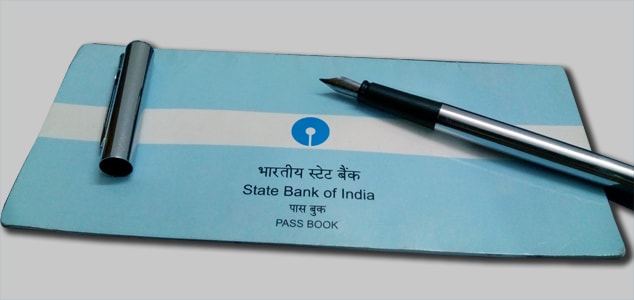 FAQ on SBI Account Balance
Is it necessary to Register Mobile Number with the Bank?
Yes, as per the RBI guideline it is made mandatory by all the banks to have the mobile number registered with the account.
Is SBI Quick App similar to the SBI Anywhere app?
NO, SBI Quick app is different form SBI anywhere app as you cannot use the Quick app to do the banking transaction, it is only for mobile banking services whereas you can use SBI Anywhere for all the banking operations.
Can I use SBI Quick app for multiple SBI accounts?
No, SBI Quick is a Mobile Banking app and one registered mobile number can only be used with a single account. If you have multiple accounts with the same bank then you have to unregister your account and re-register the account.
Can I use BHIM UPI App for fund transfer?
Yes,BHIM UPI App offers fund transfer, fund request, Balance check and transaction details.
What is the Minimum Account Maintenance Balance for SBI Savings Bank Account?
SBI has a different minimum balance depending upon the geographical area. The minimum account balance is an amount that a bank requests their customers to maintain. Failing in the maintenance of the balance will cause the bank to impose a penalty on the account holder. The following are the minimum maintenance balance as well as penalty charged for the non-maintenance of the bank balance.
Minimum Account Maintenance Balance Area wise-
| | |
| --- | --- |
| Areas | Amount |
| Metro Cities | Rs 3,000 |
| Urban Areas | Rs 3,000 |
| Semi-Urban | Rs 2,000 |
| Rural Areas | Rs 1,000 |
Penalty for Non-Maintenance of the Account balance
| | |
| --- | --- |
| Metro &Urban Branches | Proposed Charges (Per Month) |
| Shortfall < = 50% | Rs. 10/- +GST |
| Shortfall > 50 – 75% | Rs. 12/- +GST |
| Shortfall > 75% | Rs. 15/- +GST |
| | |
| --- | --- |
| Semi-Urban Branches | Proposed Charges (Per Month) |
| Shortfall < = 50% | Rs. 7.50 +GST |
| Shortfall > 50 – 75% | Rs. 10.00 +GST |
| Shortfall > 75% | Rs.12.00+GST |
| | |
| --- | --- |
| Rural Branches | Proposed Charges (Per Month) |
| Shortfall < = 50% | Rs. 5.00 +GST |
| Shortfall > 50 – 75% | Rs. 7.50 +GST |
| Shortfall > 75% | Rs. 10.00 +GST |
How to Calculate the Minimum Maintenance Balance?
To calculate the minimum maintenance balance, you can follow this link-Average Minimum Balance Calculation
What is the easiest way of finding the bank balance
The easiest way of finding the bank account balance is using the SBI Missed Call Number which can be used anywhere.
What if you have 2 account numbers with the Bank with the same mobile number mentioned on SBI Quick App?
You can register for SBI Quick for only one account at any point in time. If you want to change the mapped account number, you have to de-register SBI Quick from the first account and then register for the second one.
How to de-register the account from SBI Quick App?
You can de-register from SBI Quick through the following process
SMS 'DREG ' to 09223488888
How to Generate Green PIN using SMS?
Send SMS from registered mobile number "PIN CCCC AAAA to 567676 " where, CCCC= 4 Digit ATM Number and AAAA= Last 4 digit of Account Number
OTP must be used to change the SBI Debit Card PIN at any ATM within 2 days.