Investing is important when we want to earn profit our hard earned money. Every person plans some kind of investment that will earn them a profit which will increase their wealth. The primary goal of investment is to provide the investor with high ROI. Return on Investment decides whether the investment was profitable or not. Mutual Funds is one such investment tool that provides the benefit of investing the money into the market that is managed by professionals who invest your money in behalf of you to make you money and earn some commission for that. In our previous article, we have provided the details of the basics of Mutual Fund. Since mutual funds are managed by the professional firms, therefore, finding the right firm is important.
What is Paytm Money?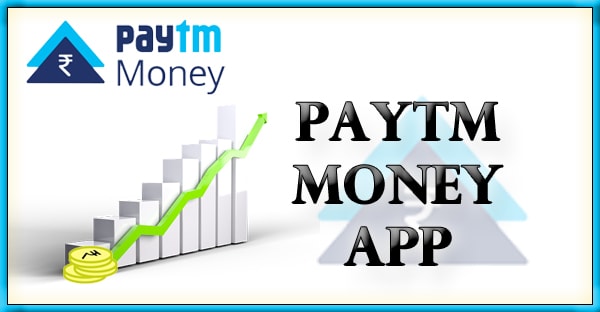 Paytm Money is a SEBI registered Investment Adviser (IA) that offers investments in direct plans of mutual fund schemes in India. It is the fourth brand launched under the Paytm after the Paytm wallet, Paytm Mall and Paytm Payments Bank. Paytm Money Paytm Money like other Paytm products offers the same digital experience with the Smartphone app that can be used to control the app. Paytm Money promises with a hassle-free investment with digital KYC and No Paperwork and other insightful information regarding the investment.
Paytm Money app
Paytm Money app can be used using your Smartphone which provides a digital interface. Paytm Money app offers investments in direct plans of mutual fund schemes with no hidden commissions that tend to reduce the cost of investment, unlike other Mutual Funds provider. Currently, Paytm Money app is not charging any fee or commission for investing in the direct plans of the Mutual fund. All the direct plan schemes are provided from leading 38 AMCs covering 96%+ industry AUM. The Paytm Money app is free to download from the apps store the download link for the respective device is listed below-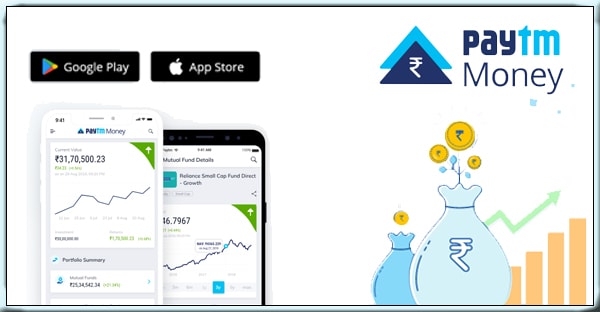 How to Get Started With Investment?
You can easily start investing in the Paytm Money app by following very simple steps. The steps to get started in investing in Paytm Money app is as follows-
Log in or sign up into your Paytm Account. If you have Paytm wallet log in details then you do not need to sign up again for using the app
Now add details like address proof, PAN Card details, Personal details, Nominee, Communication details and account details.
After the approval of the account, you can start investing in the mutual fund by searching the best suited Mutual fund stock. You can Search mutual fund schemes by ratings, ideas, fund managers, AMCs and more