ATM Frauds are back with police arresting two Romanian nationals involved in this racket. The industry of ATM Fraud is worth $2 billion a year. The devices are planted in the ATM Machines that read the card data that is inserted and the duplicate transaction is made through it. To stop this skimming SBI limited their cash withdrawal limit from Rs.40, 000 to Rs.20, 000 per day.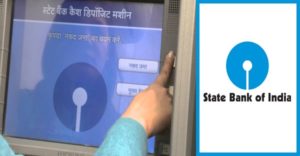 The effect of this limit will come into existence from 31st October 2018 and the customer has to face the problem, however, SBI says in response to the increased number of complaint regarding the frauds transaction in ATM Machines SBI has reduced the Withdrawal limit.
Such a decision is also to encourage citizens to adopt digital and cashless transaction as a mode of payment. The bank says that they don't except any inconvenience to the customers as internal report suggest that the withdrawal limit is generally less than Rs.20, 000 so that will not be a problem for the most of the customers. Bank's Managing Director PK Gupta, added that the customer who wants to have higher withdrawal limit can switch to the SBI Platinum International Debit Card that allows ATM cash withdrawals of up to Rs 1 lakh daily or Gold debit card that allows Rs 50,000 per day of cash withdrawal.
"The Experts of the industry says that the debit card user is more prone to the ATM fraud, also PoS and retail card machines are also involved in such skimmers." Many debit cards are still using magnetic strip card which is outdated and asked by the RBI to change with a new Chip-Based card which is more secure.
How to guard yourself against the ATM fraud?
To guard you against the fraud the card user must check the machine before use, any kind of tamper to the machine will be visible. If the card reader section is extended the usual or it seems like the machine is loose then, in that case, try to avoid the use of the machine.
What to do if you are duped?
The fraud needed to be reported by the card user immediately because as soon as the incident is reported the greater the chance of the loss. If you are using some other banks ATM card then contact your bank and report the incident.
Will you get your money?
According to the RBI, the customer will have no liability regarding the fraud in which the amount is neither with the customer nor with the bank but anywhere else in the system provided that the customer will report the incident within 3 working days.