Private Banks are the banks whose majority of the stakes are owned by private players or are in Government-private partnerships.
The Private Bank functions under the direction of a board that works independently from any direct government intervention.
This does not mean that Private Sector banks are solely independent, they'll have to follow the guidelines provided by the Reserve Bank of India.
There are a total of 21 private-sector banks in India. Historically, private banks were established by many prominent Indian leaders to help the community with their financial needs.
However, the biggest boost to private-sector banking happened when the Government of India introduced the LPG reforms late in 1991.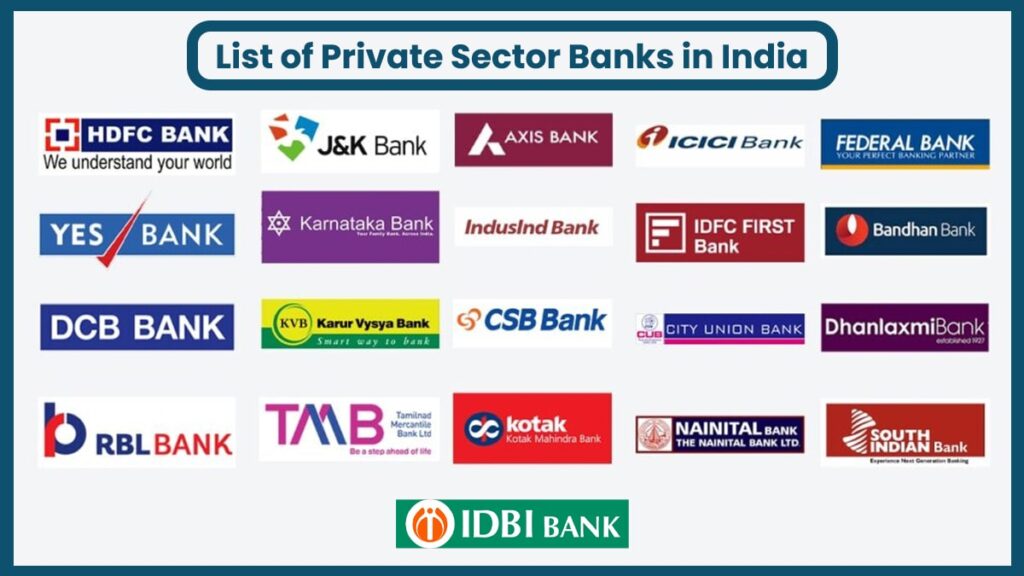 How LPG Reforms Affected Private Banking Sector?
In 1991, India was going through tough times economically. The foreign exchange reserves of India were almost depleted and the government has to do something to prevent India from going bankrupt.
To prevent an economic collapse, the Government of India took a loan from IMF and introduced LPF reforms to further develop the economy.
LPG reforms stand for Libralizationm, Privatisation, and Globalisation. The banking sector here particularly got a lot of benefits which allowed new payers like Axis Bank, ICICI Bank, and HDFC Bank to start their operations.
Earlier, the government has tight control over the business and almost all the sectors of the economy. The LPG reforms liberalized the control that the Government had on various sectors and allowed private players to start their businesses.
This gave way for a lot of businesses to go big and go international which inturns boosted India's economy. Today, Indian stands as the 5th largest economy in terms of Nominal GDP and 3rd largest in PPP terms.
This achievement can be credited to the LPG reform that paved the way for the development. The banking sector is the backbone of the country's economy hence, it is important to keep this sector steady and strong.
If there would be no private participation in the banking sector then it will become tough for the government to handle the banking sector alone.
List of Private Sector Banks in India
The following is the list of private-sector banks in India-
Axis Bank Ltd.
Bandhan Bank Ltd.
CSB Bank Limited
City Union Bank Ltd.
DCB Bank Ltd.
Dhanlaxmi Bank Ltd.
Federal Bank Ltd.
HDFC Bank Ltd
ICICI Bank Ltd.
IndusInd Bank Ltd
IDFC FIRST Bank Limited
Jammu & Kashmir Bank Ltd.
Karnataka Bank Ltd.
Karur Vysya Bank Ltd.
Kotak Mahindra Bank Ltd
Nainital bank Ltd.
RBL Bank Ltd.
South Indian Bank Ltd.
Tamilnad Mercantile Bank Ltd.
YES Bank Ltd.
IDBI Bank Limited
Was this post helpful?
Let us know if you liked the post. That's the only way we can improve.