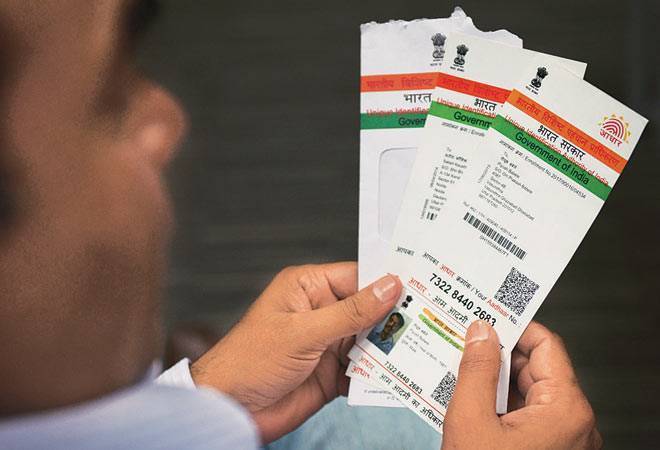 The Unique Identification Authority of India (UIDAI) issued Aadhar cards to the citizen of India to provide them unique identification codes. The purpose of the cards is to act as both identity and address proofs. The government of India has now mandated the linking of Aadhar cards to your banks and other important documents such as PAN numbers, phone numbers, social security schemes and other financial institutions till the last day of 2017.
The Central Board of Direct Taxes has increased the last date of linking your Aadhar card to your PAN number to 31st March 2018. The linking of SIM is also extended to 6th February 2018. However, the last date to link the Aadhar to all other government services remains unchanged. The detailed link dates and information are as under:
PAN Card Linking: The last date to link your PAN card to your bank account is 31st March 2018. If you fail to miss this deadline then your ITR would not be processed.
Bank Account Linking: People having their account in any national or private bank need to link their accounts with the unique 12 digit Aadhar card number till 31st December 2017. This linking is mandatory otherwise your account would freeze and cease to be operational.
Linking to Post Office Accounts and Small Saving Schemes: Depositors need to link their Aadhar card to their post office accounts and small saving schemes such as Kisan Vikas Patra, Public Provident Fund (PPF) and National Savings Certificates till 31st Devember 2017 as mandated by the finance ministry. Anyone who fails to link till the designated date will have his or her account blocked. People who want to open an account in the post office or purchase any of these small savings scheme need to produce their Aadhar card or quote their quote their enrolment identity number at the time of opening or purchase.
Mutual Fund and Stocks Linking: The regulations under Prevention of Money Laundering Act have made it compulsory to link all mutual funds and stocks with your 12 digit unique identification code present in your Aadhar card. This linking must be completed till the end of this year that is 31st December 2017 and the government would be able to track the legality of the investment amount through Know Your Customer Act. If you fail to link your investments then they would become inoperable and you would lose your money.
Insurance Policy Linking: The finance ministry has mandated the linking of your insurance policy with your PAN card and your Aadhar card number till 31st December 2017. Many insurance companies such as LIC has supplied the provision to link the Aadhar card to their policies through either online and offline mode.
Linking to SIM: You need to link your SIM card with your Aadhar card till 6th February 2018 to continue enjoying this facility. Failing to do so would result in deactivation of your SIM.
Linking to Social Service Benefits: You need to link your Aadhar with your social service benefits such as LPG subsidy till the end of this year to continue enjoying the benefits.
Was this post helpful?
Let us know if you liked the post. That's the only way we can improve.