Most have stopped carrying their wallet because of the introduction of UPI which is a digital payments solution introduced back in 2016.
It was launched by NPCI to promote digital payments in India and they have been very successful in doing so.
Moving one step ahead, RBI sent a proposal to introduce a cash withdrawing facility using UPI was accepted by NPCI.
Now, you'll be able to withdraw cash from ATMs using your UPI app like BHIM, Google Pay, etc. You'll not need to carry cash rather simply find an ATM and use your UPI app to withdraw cash.
Currently, this feature is only provided by selected banks like the State Bank of India, HDFC Bank, PNB Bank, etc.
You can use your UPI app connected with these bank accounts to withdraw the cash. In this article, you'll find out how to withdraw cash from ATM using UPI.
But before that, let's find out the features provided to withdraw cash from ATMs.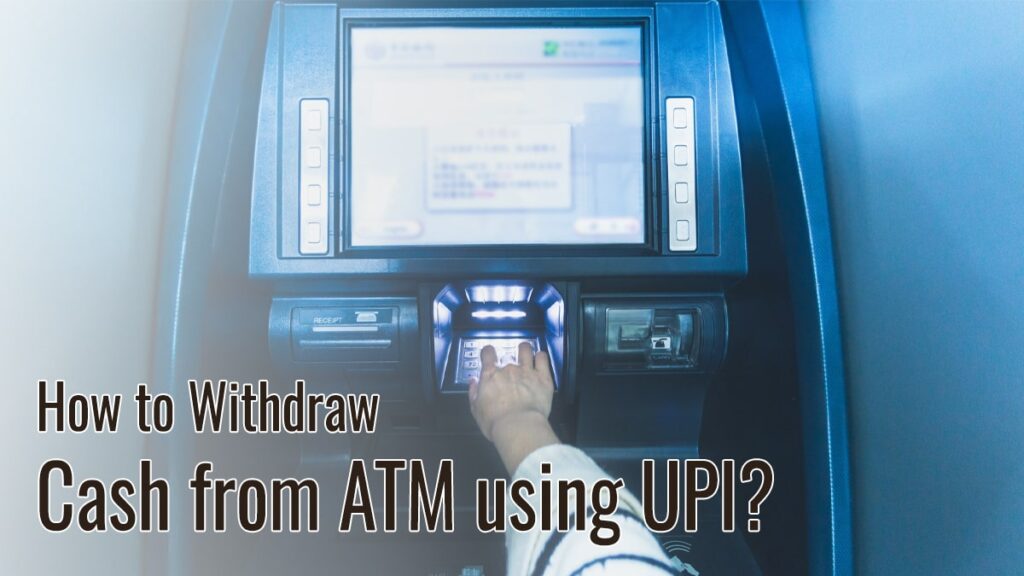 Features of Cardless Cash Withdrawal
The following are the features of Cardless Cash Withdrawal at ATM Branches-
No need to carry a debit card or credit card to withdraw the cash
You can withdraw cash anywhere in India using UPI 24X7
It is a safe and secure method to withdraw cash from ATMs using MPIN
The daily cash transaction limit for withdrawing cash without a card is Rs. 10,000/- with Rs.5,000/- as one-time limit.
How to Withdraw Cash from ATM using UPI?
You can follow these step-by-step instructions to withdraw cash from ATM using the UPI app-
Visit the nearest ATM of the bank offering UPI Cash withdrawal
Now, choose to Withdraw cash option from the given option followed by selecting the UPI option on the screen
After selecting the UPI, a QR code will be displayed on the ATM screen
Now, option your UPI app like PAYTM, Phone Pe, etc., and scan the QR code
After scanning the QR code, you'll have to enter the transaction amount that you want to withdraw
After that, enter your MPIN to complete the transaction to withdraw the funds
On inserting the correct MPIN, your cash request will be processed and you'll get the cash in your hand
FAQ
Can I withdraw cash from ATM with my credit card using UPI?
Yes, you can withdraw cash from ATM using your credit card over UPI.
Can I use Google Pay to withdraw the funds from ATM?
Yes, you can withdraw funds from ATM using any UPI app like Google Pay, BHIM app, Phone Pe, PAYTM, etc.
Do I have to enter the ATM Pin while withdrawing cash from ATM using UPI?
No, need to enter an ATM PIN while withdrawing cash from ATM, you only have to enter the UPI PIN on your UPI app after scanning the QR code to withdraw cash.
Are there any fees associated with the withdrawal of Cash from an ATM?
Yes, you'll have to pay for the cash withdrawal if your cash withdrawal limit has been exhausted or you are withdrawing the cash from another bank's ATM.
Was this post helpful?
Let us know if you liked the post. That's the only way we can improve.