A minor account is a Bank account that the parents of a minor kid can open so that kids right from a young age can learn about banking.
Financial education is a very important part of a child's education and often it is ignored in schools so, as a parent, you need to ensure your child learns these lessons.
One of the best ways to do that is to open a minor account in the bank and allows your child to manage his/her finances. This also helps them in learning about savings and the importance of cash flow.
Many banks allow kids to open savings accounts under the guidance of their parents. In this article, we will discuss how to open a Minor Account in UCO Bank, Documents required, process, etc.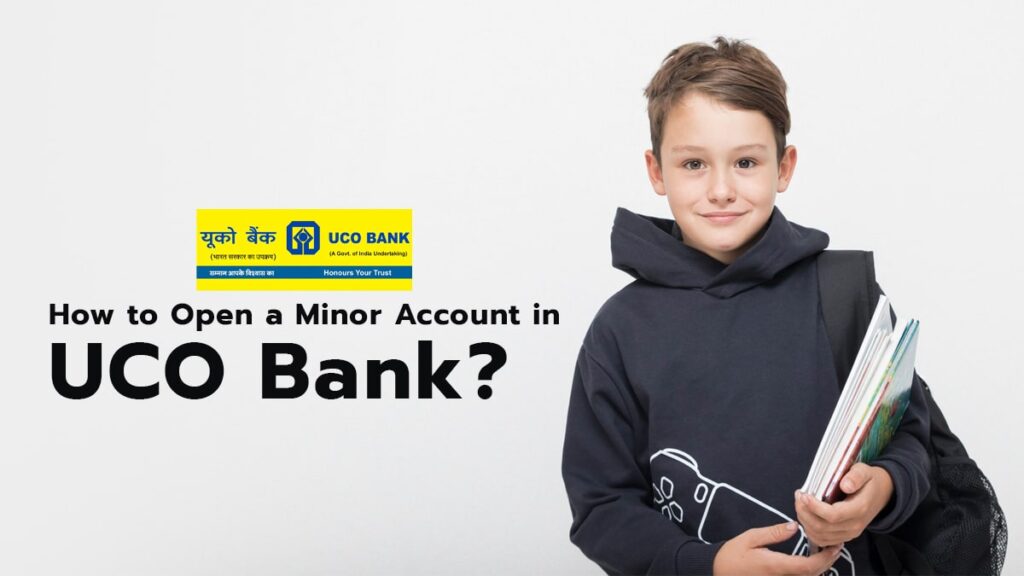 Eligibility for Opening Minor Account
The following are the eligibility for opening a Minor Account in UCO Bank–
Minors applying for the account must be above the age of 10 years and should be able to read and write
Features of Minor Account in UCO Bank
The following are the features of the Minor Account in UCO bank-
The minor account in the UCO bank has no mandatory Minimum balance requirements
The account has per day transaction limit of Rs.3000/- and Rs.15,000/- a month
The account also earns interest for saving at 3.50% p.a.
Personalized ATM card with Photograph
Net banking and mobile banking facility
Two cheque books offered per year
How to Open a Minor Account in UCO Bank?
You can follow these steps to open a minor account in UCO bank-
Visit your nearest UCO bank branch and ask the bank representative for the account opening form for minor account
After receiving the form, you'll have to fill out the application form with correct details with information like your child's name, address, parent's name, age, etc.
After filling out the application form, you'll have to attach the documents mentioned below
Now, you'll also have to submit the initial deposit amount along with the documents
After submitting the form, the bank representative will review your application and forward it to the department concerned
You'll be notified about the account opening via SMS
After receiving the SMS, you'll also receive a Bank account starter's kit which contains a cheque book, ATM card, etc.
You'll also have to activate your UCO Bank net banking and activate your UCO Bank Net Banking for using it.
Documents Required for Opening Minor Account
The following are the documents required for opening the Minor Account-
Birth Certificate of the child
Parent's ID like Aadhar Card, PAN Card, etc.
Aadhar Card of the Child
Address Proof- Utility bills, electricity bills, credit card statements, etc.
FAQ
How to Check the bank balance of UCO Bank Minor Account?
You can find your UCO Bank balance using various methods like UCO bank missed call number, SMS Banking, mobile banking, net banking, etc.
Is there any minimum maintenance balance requirement for the UCO Bank?
No, there is no minimum maintenance balance requirement for the UCO Bank.
What will happen to my minor account if I attain maturity i.e. 18 years of age?
If you attain maturity, then your minor account will be deactivated. You can either open a new bank account by depositing the KYC documents and application form or you can simply claim your money and receive a cheque from the bank.