UPI is a Payments System using which you can pay for products or services easily by using the Virtual Private Address (VPA) linked to your UPI Account.
You can pay by scanning as well as entering the VPA of the fund receiver. The payments in the UPI happen in real-time which makes UPI a very advanced technology and the only technology in the World right now.
UPI can be used using various apps like PhonePe, BHIM UPI, PAYTM, etc. and these app gets connected to your bank account and the transactions can be done easily.
With such a grand success and worldwide expansion of the UPI Payments system, RBI has announced that UPI will further expand into the credit card payment system.
In this article, we will discuss how to make PhonePe UPI Payments using a Credit Card, the Dos, and Don'ts of PhonePe UPI Payments, etc.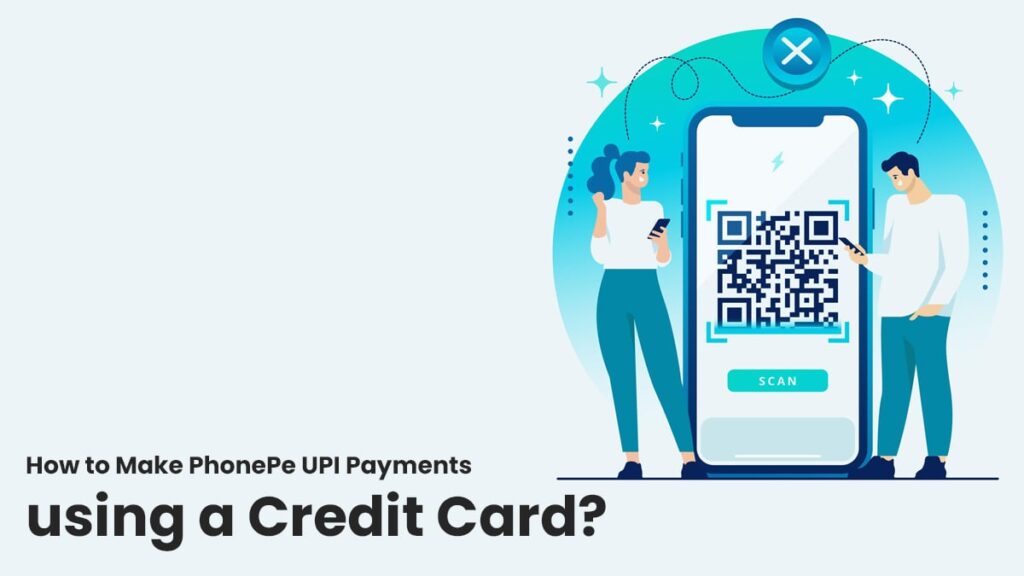 How to Make PhonePe UPI Payments using a Credit Card?
You can follow these steps to make PhonePe UPI Payments using a Credit Card-
Download and Install the PhonePe app on your device using Play Store or App Store
Now, navigate to the profile section and click on the Add Credit Card Bank Account followed by selecting your bank from the list
After selecting the bank, an SMS will be sent from your number for the activation of the PhonePe app
Now, your bank account will be added to the Phone Pe app and you'll have to click on the Proceed to Add button
A successfully added message will pop up for which you'll have to click on the Done button
After clicking on the done button, your credit card bank account will be added to the PhonePe UPI Payments list and you can now make Phone Pe moments Using a Credit Card
Dos and Don'ts for PhonePe UPI Payments
The following are the Dos for UPI Payments that will help you in keeping your money safe while using the UPI System-
Set a strong MTPIN such that it cannot be guessed by anyone else
Do not share your login code with anyone
Any OTP sent on your mobile number should not be shared with anyone
Check the details of the fund receiver and the fund demanded while accepting the payment request
Do not scan the unknown QR code or enter an unknown number while paying through UPI Payments
Do not use public WiFi or other networks to pay for anything using the Phone Pe app
FAQ
Can I add a credit card to my UPI Account?
Yes, you can add the credit card to your UPI Account. RBI in their latest released notification declared that UPI will be used for Credit Card payments as well.
Can I reset my MPIN?
Yes, you can reset your MPIN easily by clicking on the forgot MPIN button and resetting your MPIN by following the on-screen instructions.
What is the payment limit for the UPI payments?
The payment limit for UPI Payments is Rs.1,00,000/- which should be initiated with a per-day limit of 10 transactions. There is also a per-day limit of Rs.3000/- which you can request while using the payment request.
Was this post helpful?
Let us know if you liked the post. That's the only way we can improve.