Unified Payments Interface is a part of the digital India initiative under which the payments process has been made very smooth and secure using online methods.
You can download any of the payment apps and start using the UPI app. There are a lot of UPI apps available for the customer like BHIM UPI, Phone Pe, Google Pay, etc.
RBI has announced that the use of UPI will be expanded into a new domain i.e., credit cards. Now, you will be able to initiate your UPI payments using the Credit Card.
Earlier, only a debit card was used for UPI Payments. But, with this update already inclusive UPI payments system has become very powerful, especially for 21st-century payments requirements.
In this article, we will discuss how to make a PAYTM UPI Payments app using a credit card, Process, Dos and Don'ts of PAYTM UPI, etc.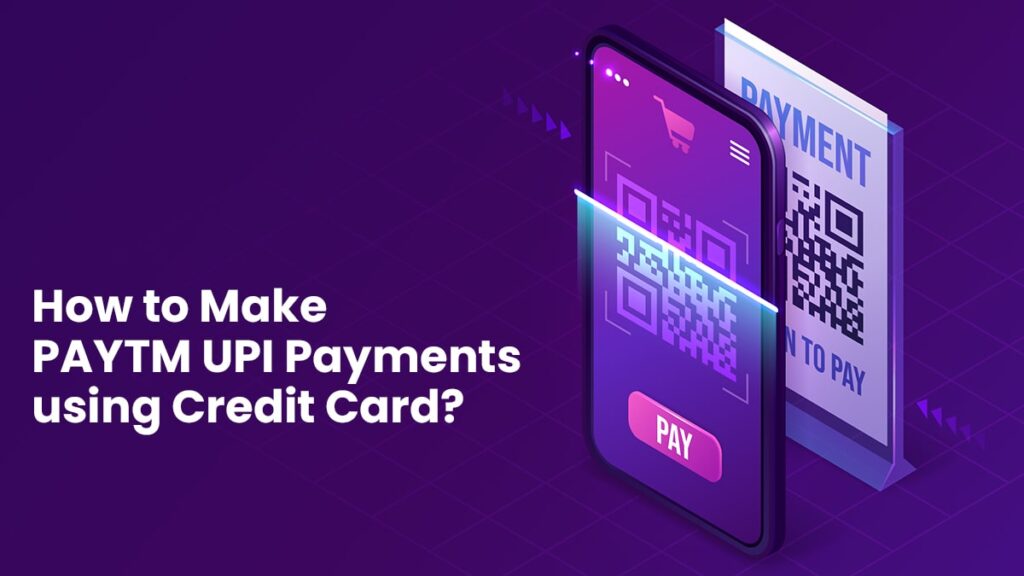 How to Make PAYTM UPI Payments using a Credit Card?
The following are the step-by-step instructions on how to make PAYTM UPI payments using a credit card-
Open the PAYTM app and login into your account and click on the menu button with the three sandwich logo
Now, scroll down and click on the payments settings followed by clicking on the UPI Button
After clicking on the UPI button, click on the new bank account button and select your bank where you want to have your account
The app will automatically try to find your credit card account when you select your bank
After finding your bank, you'll receive an OTP which you'll have to enter
After entering the OTP, your account will be automatically linked to your account
Since you've for the very first time enabled UPI for your credit card account, therefore, you'll have to set the MTPIN using which all the transactions will be authenticated
After setting up your account, you'll be able to use the PAYTM app for UPI payments
Dos of PAYTM UPI Payments
The following are some of the dos i.e. good practices that you should follow while using the PAYTM app for UPI payments-
Set your MTPIN such that it cannot be remembered by anyone else other than you
Do not share your MTPIN with others as it may lead to a breach in your account
Do not share OTP with anyone, this may lead to the deduction of your money from your bank account
Before clearing any payment request, make sure to check the details of the payment request so that you do not overpay.
Don't of PAYTM UPI Payments
The following are some of the Don'ts i.e. bad practices that you should avoid while using the PAYTM app for UPI Payments-
Do not scan any QR code which you do not want to pay for.
Do not click on the payments link sent on your mobile number as it may lead to the unauthorized deduction of your payment
Do not use any device or network which is venerable to cyber-attacks to access your bank account.
FAQ
Can I add Credit Card to my UPI Account?
Yes, you can add a credit card to your UPI Account. RBI in its latest notification conveyed that UPI can be used for a Credit card as well.
I forgot my MPIN, Can I reset my MPIN?
Yes, you can reset your MPIN by clicking on the Forgot MPIN button and an OTP will be sent to your Registered Mobile Number which you'll have to enter and upon inserting the right OTP, you'll be able to reset your MPIN.
Is there any payment limit for UPI Payment?
There is a per-day payments limit of Rs.1,00,000/- via UPI which must be initiated within 10 transactions per day. The payments request amount limitation is Rs.3000/-