UPI stands for Unified Payment Interface which is a payment system using which anyone can pay for goods and services via UPI.
You can access the UPI system using an app like Google Pay, Phone Pe, BHIM UPI, etc. You can scan QR codes, and enter UPI IDs, A/C number + Bank IFSC Code, or MMID to make payments.
Earlier, UPI can only be used with your savings bank account however, RBI recently announced that UPI will further expand its operation into the Credit Card domain as well.
Google Pay is one such app that is built by Google and can be used for the payments through UPI app.
In this article, we will discuss how to make Google Pay UPI Payment using a credit card, Dos, and Don'ts of UPI payments.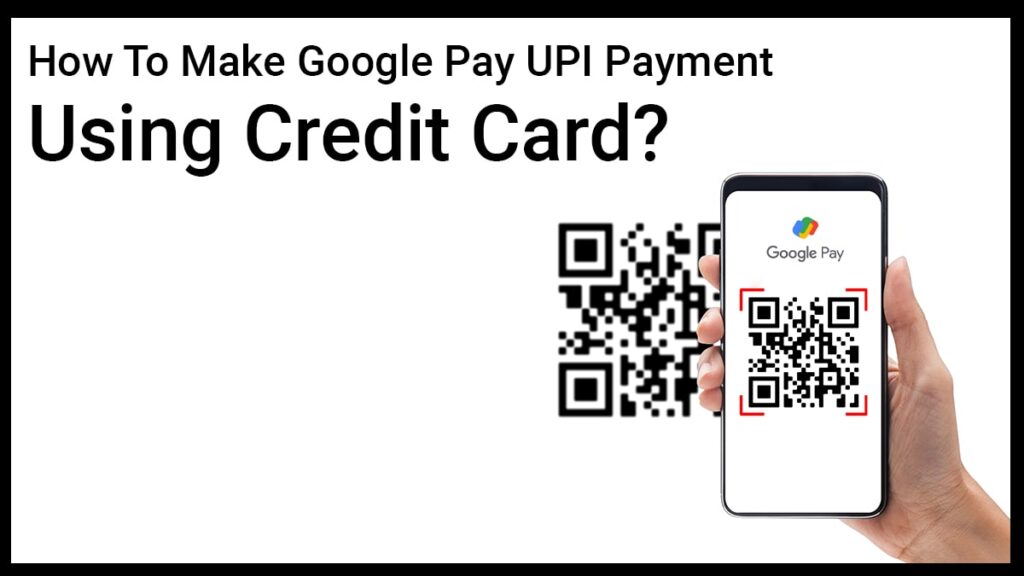 How to Make Google Pay UPI Payment using a Credit Card?
The following are the step-by-step instructions on how to make Google Pay UPI Payments using the Credit Card-
Download and install the Google Pay app and open the app
Now, the app will ask for a few disclaimers for acceptance
After accepting them, you'll have to enter your mobile number in the given field and click on the next button
It'll automatically find your account and you'll have to click on the accept and continue button
An OTP will be sent from your registered mobile number which you'll have to confirm
Now, you'll be automatically displaying all the bank accounts connected to your mobile number
You can select the bank account and click on the activate button followed by sending an SMS from your phone to the bank server to confirm the phone number
After confirmation of your phone number, your Google pay will be connected to the UPI System
Dos and Don't of Google Pay UPI Payments System
The following are some of the important dos that you should follow to keep your money safe while using the UPI-
The MPIN that you'll set should be kept strong and this password cannot be shared with anyone
OTP sent on your mobile number should not be shared with anyone
While accepting payment requests, make sure to check the details of the payment requested
Do not use the Public network or Wifi to use the Google Pay app as the network might be compromised and is vulnerable to hacking
FAQ
Can I add two different accounts in the same Google Pay app?
Yes, you can add however many accounts of different banks in the same Google Pay app and use it alongside each other.
How to Reset the UPI PIN?
You can reset your UPI PIN by navigating to the account summary section and clicking on the reset UPI PIN. After that, you'll receive an OTP which will confirm your credibility followed by resetting your UPI MPIN.
Can I pay Rs.2 Lakhs/- per day using the UPI system?
No, you cannot pay Rs.2 Lakhs using the UPI system. There is a payment limit that has been set of Rs.1 Lakhs per day that too with a total of 10 transactions limit. You can only demand Rs.3,000/- per day using the request payment feature.  
Was this post helpful?
Let us know if you liked the post. That's the only way we can improve.