When you are an active investor in the market then you know there is a lot of documentation involved in the process. It can be very time consuming and can consume most of the time in doing the KYC process. One of the processes involved when we are starting with investing is KYC. KYC stands for Know Your Customer where you have to provide the organization with your Address proof and the identity proof. Not only in investment but also in various other things the KYC is used like life insurance, opening bank account, etc.
KYC is an old process which can be replaced by the C-KYC system which is operated by CERSAI (Central Registry of Securitization Asset Reconstruction and Security Interest of India). It is authorized by the Government of India to provide the services to all the people. In this article, we will discuss the CKYC, Benefit of CKYC, how to register for CKY and how to check CKYC Status.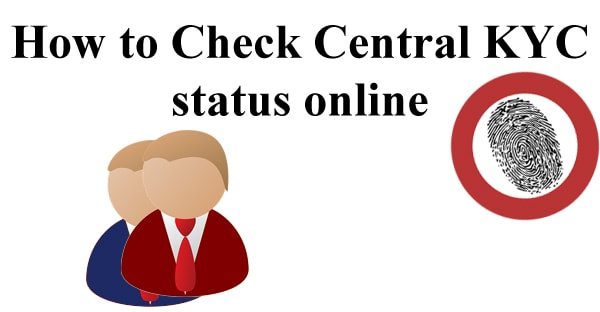 Benefit of CKYC
CKYC or Central Know Your Customer has the following features-
A unique KYC identifier – A 14-digit KYC Identification Number (KIN) or a CKYC number -linked with ID proof
Document of the KYC is stored in a digitally secured electronic format
An ID authentication with issuing authorities like Aadhaar/PAN
All institutions will get notifications on any changes in the KYC details
Document Required for CKYC
The following are the document required for filling the CKYC-
CKYC Form filled with accurate details
PAN Card
Identity Proof

Passport
PAN Card
Voter's Identity Card
Driving License
Photo identity proof of Central or State government
Ration card with photograph
Letter from a recognized public authority or public servant
Bank Pass Book bearing photograph
Employee identity card of a listed company or public sector company
Identity card of University or board of education like ISC, CBSE, etc.

Address Poof

Passport
Voter's Identity Card
Driving License
Utility Bills like Electricity bills, Telephone Bills, etc. not more than 6 months old
Bank Account Statement
Consumer Gas connection card or Gas Bill
Letter from any recognized public authority or public servant 
Credit Card Statement
House Purchase Deed
Lease agreement along with last 3 months rent receipt
Employer's certificate for residence proof
How to Register For CKYC?
You can register with the CKYC by approaching any bank or mutual fund agency and requesting for the CKYC registration. You have to fill the form and attach the self-attested photocopy of the address proof and the identity proof along with the passport size photograph. After successfully registering for the CKYC you will get a 14-Digit KYC Identification Number (KIN).
How to Check CKYC Status?
There is no status check option available for CKYC up until now. Karvykra.com provides the status checking for the CKYC. It can be done using your PAN Number. You can use the link of the Status check of CKYC by Karvy to find the status of the CYC.