Earlier people used to visit the bank branch wait in the queue for countless hours and then use any of their banking services but now banks are using the internet to facilitate the customers.
Mobile Banking is an essential element of digital banking infrastructure. Using mobile banking, you can use your smartphone to access your bank account.
You can perform various tasks using the app like fund transfers, checking your bank balance, ATM card management, etc.
Almost every bank in India has digital banking services for their customers including all the Government Banks in India.  Punjab and Sind Bank is one such bank where you can activate your mobile banking app.
In this article, we will discuss how to activate mobile banking in Punjab and Sind Bank, the registration process, the activation process, etc.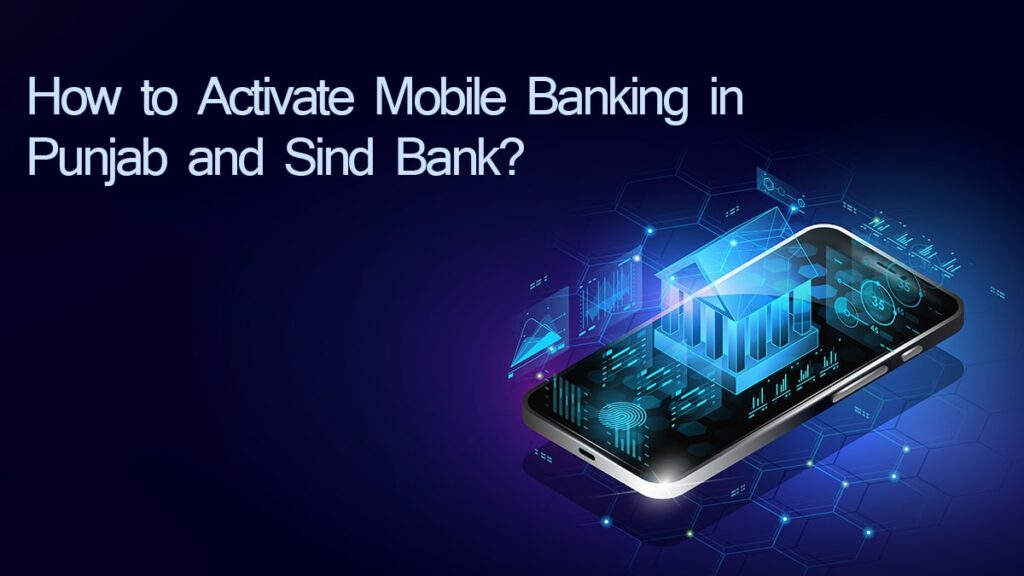 Registration Process for Mobile Banking in Punjab and Sind bank
To use mobile banking, you'll first have to register your account using the mobile banking app. For newer accounts, while filling out the account opening form, you'll have an option to also register for account activation.
If you have an old account, then you can follow these steps to register for Mobile banking in the Punjab and Sind Bank-
Visit the nearest Punjab and Sind Bank and ask the bank executive for the account opening form.
Now, fill out the form with details of your bank account like name, and account number, and tick on the service that you want to seek i.e., Mobile banking, net banking, etc.
After filling out the application form, you'll have to submit the form to the bank executive along with an Identification ID
Your request will be verified and processed by the Executive
Once done, your account will be updated and you'll be able to use Mobile banking or any other digital banking methods you've opted for
You'll be notified about the account updating via SMS also the bank will also post a token number which will be used to activate your Mobile banking app.
How to Activate Mobile Banking in Punjab and Sind Bank?
After complete registration of mobile banking, you'll have to activate your mobile banking by following these steps-
Download and install the PSB UniC app on your smartphone device and open the app
After opening the app, you'll have to click the retail account tab and agree to the terms and conditions of the app
Now, an SMS will be sent from your registered mobile to the bank, and verification of your request will be initiated
After that, you'll have to fill in other bank details as well.
Now, enter your debit card details like card number, expiry, etc. alternatively, you can also use the bank token sent by the bank can be used to activate your mobile banking
Now, you'll have to set your username and password followed by creating your UPI ID, MPIN and TPIN
After setting up these details, your account will be activated and you can now login to your account using your freshly created login details.
FAQ
What if forgot my Login credentials?
If you've forgotten your login credentials then you can reset your login credentials by clicking on the forgot password button and following the on-screen instructions to reset your login password.
Is mobile banking safe to use?
Yes, mobile banking is very safe to use the app and you can use it to access your bank account, however, if you do not keep your password and other credentials safely then the chances of security breach increases.
Can I use Mobile banking to find my bank balance details?
Yes, you can use the mobile banking app to find your bank balance details by navigating to the account summary section and finding the bank balance details. There are other methods of finding your bank balance as well like Punjab and Sind Bank Missed Call Number, UPI balance check, etc.
Was this post helpful?
Let us know if you liked the post. That's the only way we can improve.