CRED is an application-based Fintech Startup providing financial services like credit card payments, UPI payments, etc. to customers.
What makes CRED different from others is the reward system. For every bill payment, you make using the CRED App, you'll get good rewards which you can use to purchase goods from the CRED Shop.
It is a member-only club meaning, you'll have to be part of the CRED community to use the app. When you become part of the CRED Club, you'll get a premium experience and exclusive offers from some of the most reputed vendors in the world.
It is powered by AI technology which enables the CRED app to find and manage all your credit card bills under one roof.
With the CRED app, you'll get useful statistic that helps you in analyzing your spending patterns and other card usage insights.
With all these features, CRED can help you in saving money on your credit card bills and provides you with the amazing deal from exclusive brands like Diesel, Cure.Fit, Myntra, Olive Bar & Kitchen, and many more.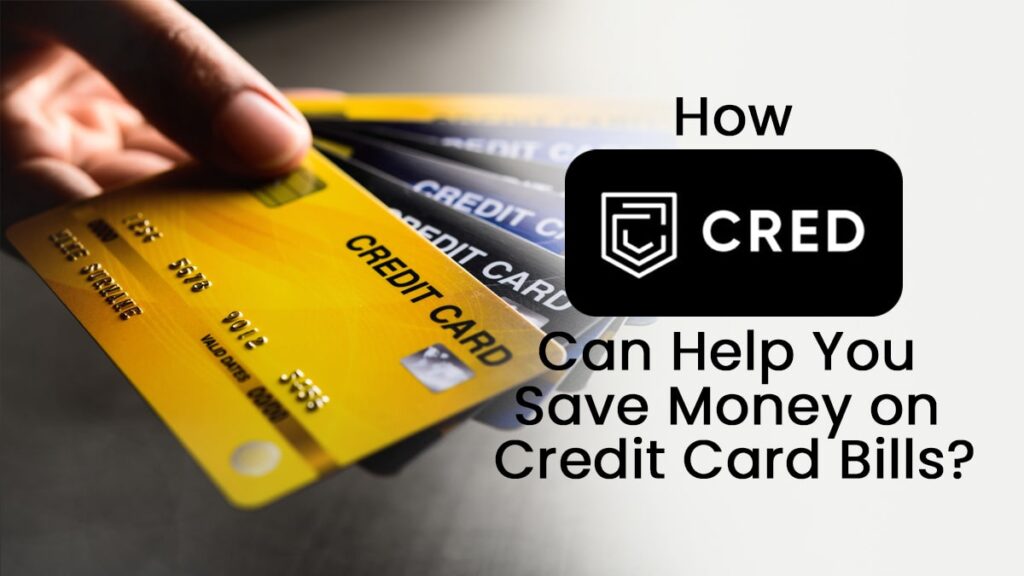 How CRED Works?
CRED is a member-only platform and once you become part of the CRED community, all your credit cards will be connected to the application.
Now, CRED will be able to access information related to your credit card bills and help you in managing the bill payments.
For all the bill payments using the app, you'll receive rewards in a variety of manners like exclusive vouchers, brand deals, cashback, etc.
CRED also provides you with short-term personal loans for which it charges interest. It is a safe place to lend because it is approved by the Reserve Bank of India.
CRED Rewards System
When you subscribe to the CRED app, all your credit cards in the bank will be listed in the app and you'll be able to see all the cards under one roof.
You can pay for credit card bills through net banking, UPI, etc. When you pay using the CRED app, you'll be rewarded for the bill payment via CRED Coins.
For every rupee payment, you'll receive one CRED coin which you can utilize while purchasing goods from the CRED Store.
Apart from deals, you can also redeem CRED coins in cash. For every 1000 CRED coins, Rs.5-10/- will be paid as cashback to your Credit card.
CRED also offers referral rewards meaning for every person that you refer to CRED who makes a bill payment, you earn 10 gems.
Pros and Cons of CRED Payments
The following are the pros and cons of the CRED app-
Pros
CRED offers a seamless bill payment using UPI, Net Banking, Debit card
Reminds you about timely bill payments using various notification methods including Whatsapp
Automate Credit Card bill payments
Provides you with details on hidden charges on your Credit Card
Manage multiple credit cards under one roof
Provides you with real-time details on your Credit Score
Cons
Although, CRED is an RBI-approved fintech company, but your sale and purchase history is analyzed by CRED to offer you a customized deal that put your data privacy at risk.
It is a highly exclusive member-based app, not all can get into the CRED community
Related- How to Check Credit Score for Free?
How to Install CRED App on your Smartphone?
CRED app is a member-only app and if your Credit Score is more than 750 only then you will be allowed to use the CRED app. You can follow these steps to install the CRED app on your Smartphone-
Download and install the CRED app for the App store of your device
Now, open the app and start entering your, mobile number followed by accepting the terms and conditions and giving permission to the app
An OTP will be sent to your registered mobile number which you'll have to enter
Now, enter your name, email, and other details asked by the app
The CRED app will analyze your credit score based on the information you've provided. It will automatically fetch the details
If you have a satisfactory credit score, then you can proceed further otherwise you'll be prompted with a waiting list message
In the next step, you'll have to enter your credit card details and click on the continue button
Now, you'll be prompted with other details for which you'll have to click on the Activate Now button
Now, your credit card is added to the CRED app, if you've other cards as well then you can further add those cards as well
Your CRED app has been successfully activated and you'll be now able to use the app
FAQ
Can we convert CRED coins to cash?
Yes, you can convert CRED Coins into cashback. You'll receive cashback on your credit card meaning whatever cashback you'll receive will be converted into surplus payment next time while paying your credit card bill that amount will be deducted.
What to do if the CRED does not allow me to create an account?
If CRED does not allow you to create an account then you'll have a low credit score which is less than 750. You can wait and work on increasing your credit score to start using the CRED app.
What is the credit score required for using the CRED app?
The user must have a credit score of a minimum of 750 which will allow the user to apply for the CRED app.
Was this post helpful?
Let us know if you liked the post. That's the only way we can improve.