DigiLocker is a free, secure digital document service operated by the Government of India. It uses Cloud technology to save official documents. This service is provided by the government to promote the digital India initiative and to reduce the physical documentation. Every member of the DigiLocker is provided with 1 GB of storage space is offered to users to store identification card issued by government agencies, education certificates, PAN cards, driving license, vehicle ownership documents, and some other documents. The only requirement for using the DigiLocker is Aadhar card.
How secure is DigiLocker?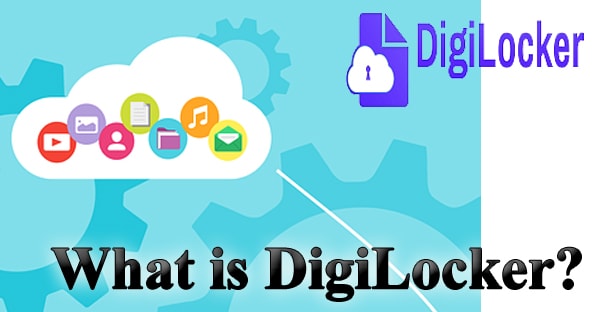 The following are the security feature and measures that DigiLocker comes with-
256 Bit SSL Encryption
Mobile Authentication based Sign Up
ISO 27001 certified Data Centre
Data Redundancy
Timed Log Out
Security Audit
How to Avail DigiLocker Service?
You can use the Digital Locker using the official website of DigiLocker and using the various issuer of the DigiLocker. The following organizations are the issuer of the DigiLocker service-
CBSE
Income Tax Department
Paytm
and other 113 issuers
You can also use the Smartphone app to register with the DigiLocker. To avail this service using the Official website of the DigiLocker you can use the following steps
Visit the DigiLocker website and click on the Sign-up Button
Provide the Mobile Number and press enter
An OTP will be sent to your number, enter the OTP in the requested box
Now enter the Aadhar Number followed by the OTP sent on the Aadhar Card registered phone number
Now select any user name and password for your DigiLocker account
Your account is created and can be used to further upload the documents of different documents like PAN Card, License, etc.
Benefit of Using the DigiLocker
Citizens can access their digital documents anytime, anywhere and share it online. This is convenient and time-saving
It reduces the administrative work of Government departments by minimizing the use of paper
Digital Locker makes it easier to validate the authenticity of documents as they are issued directly by the registered issuers
Self uploaded documents can be e-Signed which is similar to the process of self-attestation